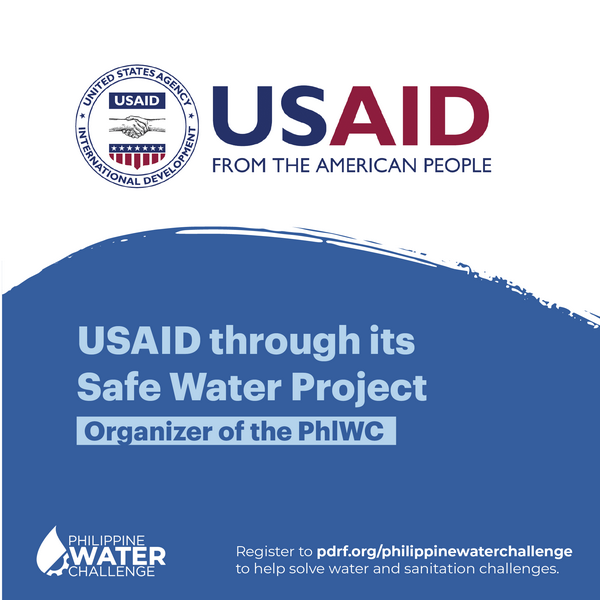 The Philippine Water Challenge (PhlWC) was launched by the U.S. Agency for International Development (USAID) with the Philippine Disaster Resilience Foundation (PDRF).
The PhlWC will be an annual competition that aims to identify innovative solutions that benefit both water services providers and users, identify community demonstration projects, and promote cross-sectoral collaboration to address water and sanitation challenges. Registration for applicants is now open via pdrf.org/philippinewaterchallenge until September 30.
The state of water supply and sanitation in the Philippines remains a concern for the government. Around 12 million Filipinos do not have access to safe drinking water, and almost 10 percent of the population does not have access to sewerage systems.
Over the next two months, individuals and organizations can submit their solutions to address the Philippines' water supply and sanitation challenges for a chance to win a cash prize, incubation support, and coaching from water and sanitation experts to enhance their solutions.
The PhlWC is also sponsored by the Coca-Cola Foundation, the Embassy of Israel in the Philippines, Smart Communications, IdeaSpace, and QBO—five key players in the water and innovation sectors.
This year, USAID is celebrating 60 years of partnership for development with the Philippines. USAID taps the power of stakeholder-led innovations to provide safe water and sanitation services to the underserved and most vulnerable, while sustainably managing water resources (via USAID).
Watch the video below to learn more:
Video on the application process: