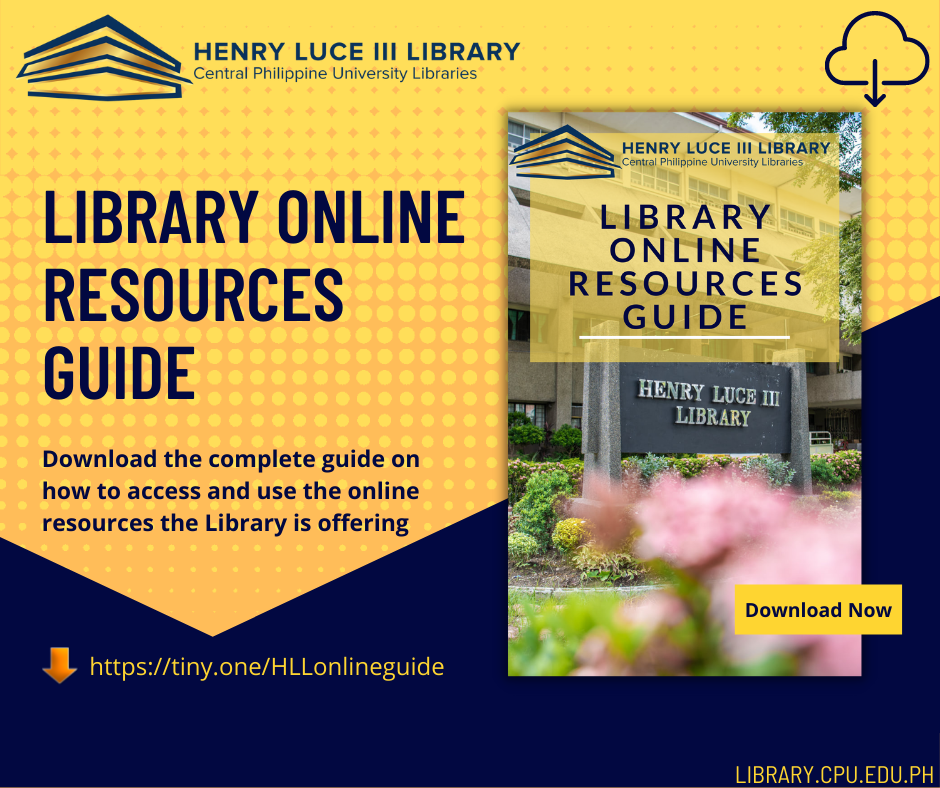 Our Library Online Resources Guide for the 1st semester, School Year 2021-2022 (PDF) is now available for free download: https://tiny.one/HLLonlineguide
The 35-page guide details the latest online resources and services of the library, and how to use and access them. For 2021, the library has launched new platforms such as the BAHANDIAN Institutional Repository and the CPU LibGuides.
This guide was prepared by our librarians: Donna May Rivera (Senior High School Librarian), Vince Palcullo (Archives and Special Collections Librarian), and Allana Delgado (BAHANDIAN Institutional Repository & Graduate School Librarian). The photo used for the cover is from the Centralian Link, the alumni newsletter of Central Philippine University (used with permission).