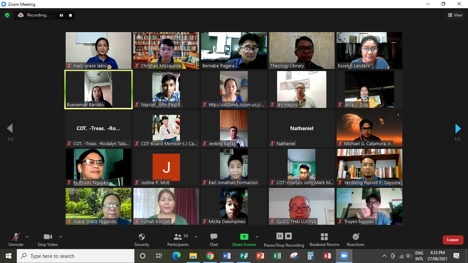 Last August 27, 2021 (Friday), Theology Library In-Charge Christian Mosqueda joined the student orientation for the College of Theology this 1st semester, SY 2021-2022. The online event introduced the college to new and existing students of the College of Theology.
New library services and online platforms were introduced to the students. Since the start of the pandemic and the shift to online learning, the library has continued to serve the CPU community through innovative online services and resources.
Our latest online platform is the LibGuides, library guides created by our librarians on different topics. Our Theology Library in-charge has created a comprehensive and organized LibGuide for the College of Theology, containing links to open access resources as well as materials in our library collections.