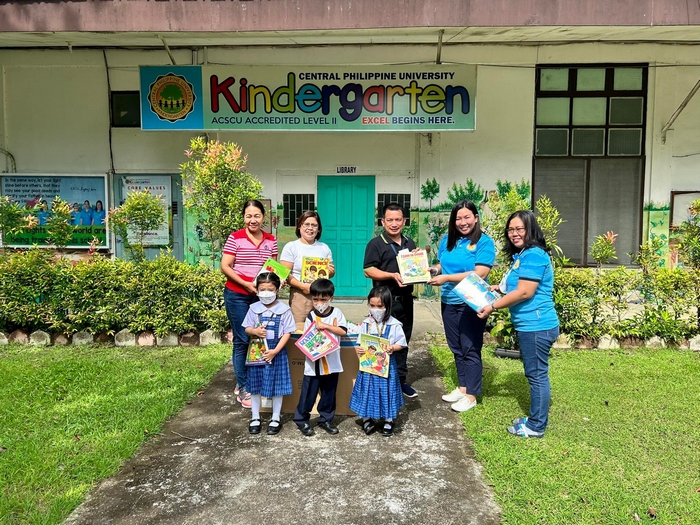 The CPU Kindergarten Library donated one box of children's books for the Philippine Librarians Association, Inc. – Western Visayas Regional Council (PLAI-WVRLC) outreach activity.
These books are free copies from publishers and suppliers of the library. The books will be donated by PLAI to communities in the Province of Antique and Passi City. The outreach activities will include storytelling and information literacy activities.
The books were turned over to PLAI by Prof. Cynthia Peleña, Director of Libraries; Janine Espinosa, Kindergarten Librarian; Kindergarten teacher Prof. Christine Getonzo; and Kindergarten Acting Principal Prof. Praise Glory. The books were received by PLAI WVRLC President Mr. Edmar Labrador.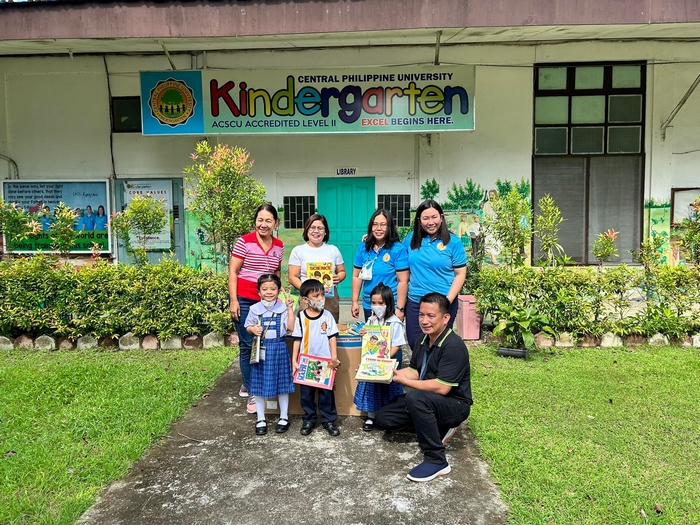 PLAI WVRLC is still accepting cash or book donations for their outreach. Here are ways interested persons or groups may donate:
Sponsor a Child – With worth Php 150.00 you can sponsor a school supplies to children (Crayons, Pencils. Notebooks, Papers, etc.)
They accept donations of new and good as new gently-used goods that are appropriate to children such as old textbooks, storybooks. National Geographic and Times Magazine, slippers, toys, and clothes are accepted.
PLAI-WVRLC will collect books and in-kind donations at schools. Cash Donations may be sent via GCash to Ms. Rovilyn Somcio, PLAI WVRLC Treasurer. Kindly refer to the poster below for payment details.