In an effort to equip librarians with recent digital marketing skills and foster collaboration among educational institutions, the Association for Theological Education in Southeast Asia (ATESEA) organized a four-day Seminar-Workshop on Digital Marketing for Libraries from September 5 to 8, 2023, at the YWCA in Bangkok, Thailand.
The Seminar-Workshop aimed to enrich the knowledge of selected librarians about digital marketing concepts, strategies, platforms, and tools while emphasizing their potential benefits for theological schools. Additionally, it sought to enhance participants' skills in implementing innovative digital marketing strategies and strengthen the network of librarians among ATESEA member schools and beyond, facilitating the exchange of knowledge and library information resources.
The event featured a comprehensive agenda covering various aspects of digital marketing essential for modern library management. The topics included Branding Basics, Visual Design Basics, Marketing Basics, Social Media Marketing Tools, and an introduction to Merlot, a notable digital resource platform.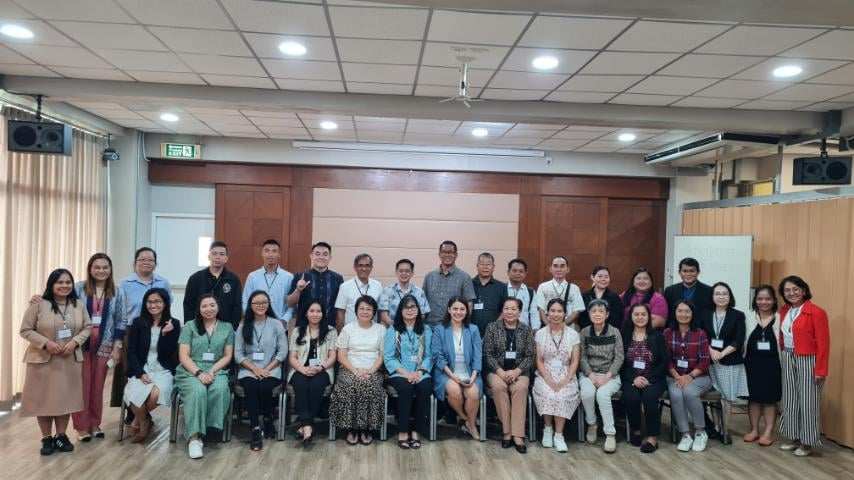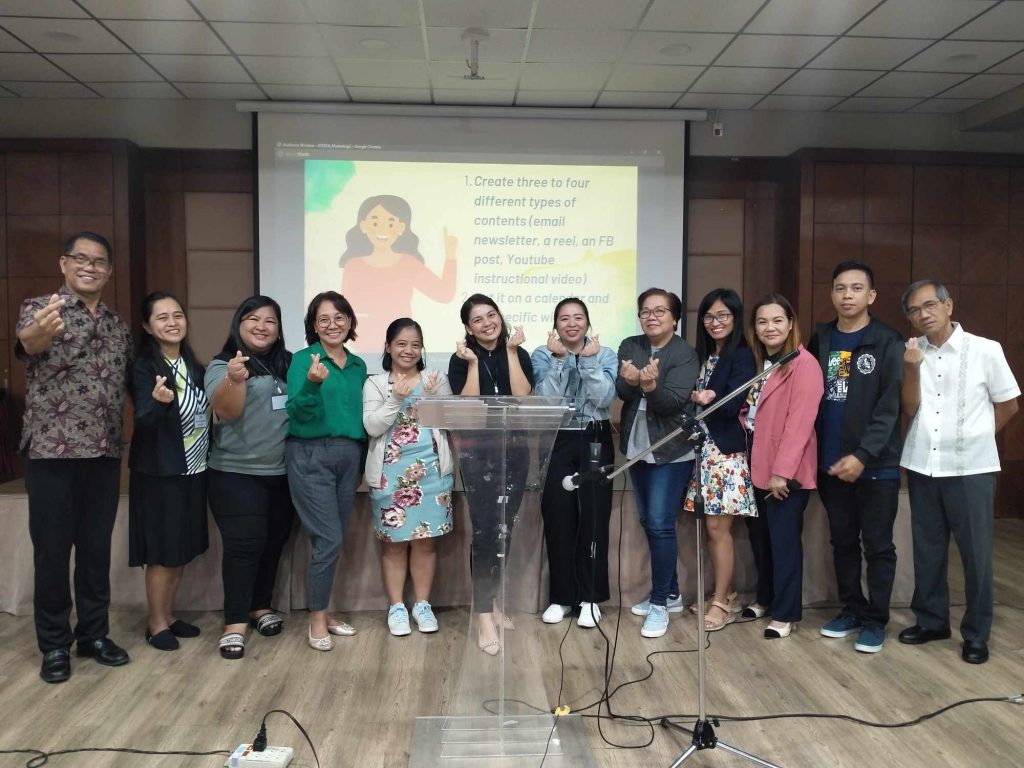 Participants had the opportunity to engage in practical activities that directly applied their newfound knowledge. For instance, attendees worked on creating brand books and style guides in the Branding Basics segment. Visual Design Basics involved hands-on activities like designing email newsletters, infographics, posters, and videos. Marketing Basics led to the development of Social Media Marketing Plans and Social Media Marketing Tools, creating Social Media Calendars.
The Seminar-Workshop saw a diverse representation of librarians from across Asia, highlighting the region's commitment to advancing digital marketing in library science. Prof. Ma. Cynthia T. Peleña, Mr. Christian C. Mosqueda, and Prof. Ana Mae B. Cantel attended the seminar-workshop on behalf of Central Philippine University.
The international presence was notable, with librarians from various countries actively participating in the event, including delegates from Thailand, Malaysia, Taiwan, Indonesia, Myanmar, Vietnam, and the Philippines.
One of the distinguished participants from the Philippines was Ms. Mennie Ruth Viray, a Readers' Services Librarian at De La Salle University, who also served as a speaker during the Seminar-Workshop.
This event served as a significant step forward in promoting digital literacy and marketing expertise among librarians in the region, fostering collaboration, and equipping educational institutions with the tools they need to thrive in the digital age. It underscored ATESEA's commitment to advancing theological education in Southeast Asia by embracing modern technologies and strategies.