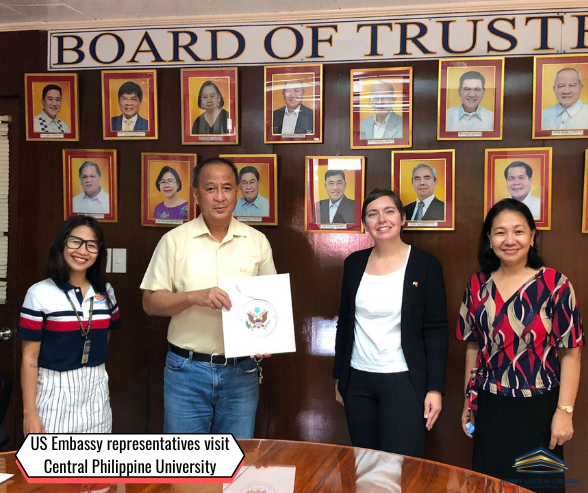 Ms. Pauline Anderson, Deputy Public Engagement Attaché of the United States Embassy in the Philippines, Manila, and Ms. Jennifer Anne J. Pascua, American Spaces Program Coordinator, Public Affairs Section, visited American Corner Iloilo at the Henry Luce III Library last October 24, 2022. Central Philippine University houses one of the many American Corners in the Philippines.
CPU American Corner offers a wide array of resources for students, faculty, and researchers. This Corner offers dynamic and interesting programming on English Language Learning, Education, Community Engagement, and Information about the U.S. This also builds bridges of understanding, collaboration, and partnership between the Filipino and American people.
The CPU Football team also met and had a casual football match with the 2021 SEED Grantee, TrailX Futbolista. TrailX Futbolista is a team "empowering youth towards environmental stewardship through football and experiential learning in Timor-Leste and the Philippines." Angelica Belarmino, Co-Founder and Coach of the TrailX team was also present. The TrailX program continues to expand in Panay Island.
The SEED Grant or the U.S. Department of Education's Supporting Effective Educator provides funding for national non-profit organizations for projects that provide professional enhancement activities.
The US Embassy representatives also met with the Iloilo Team, Philippine Delegates for the Indo-Pacific Quiz Competition 2022 in India. The team includes Syrus Miguel Santamena and RV John Fortaleza, students from John B. Lacson Foundation University, Molo. The team will represent the Philippines in the Quarterfinal Round of the Competition. This is organized by the Rajagiri College of Social Sciences, India, and supported by the United States Mission in India. The prestigious quiz bee competition is joined by over 2,100 delegates across 16 countries.
This visit was facilitated by American Corner Librarian Chilou Batoon and Library Director Ma. Cynthia Peleña.
The US Embassy has been partnering with the University for various projects. The American Corner Iloilo in the Henry Luce III Library, sponsored by the US Embassy, houses various resources on the United States and American studies.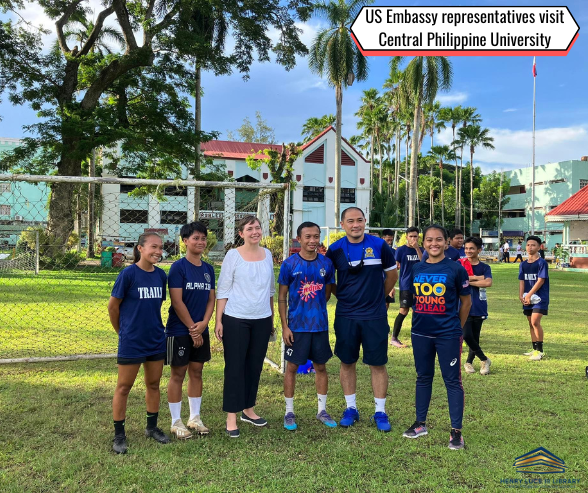 This article first appeared in the Centralian Link November 4, 2022 issue
This article was written by Allana Delgado, currently the Bahandian Institutional Repository in-charge and Graduate School Librarian. She writes about librarianship in the blog Malditang Librarian, and about Iloilo City for the blog Real Iloilo.