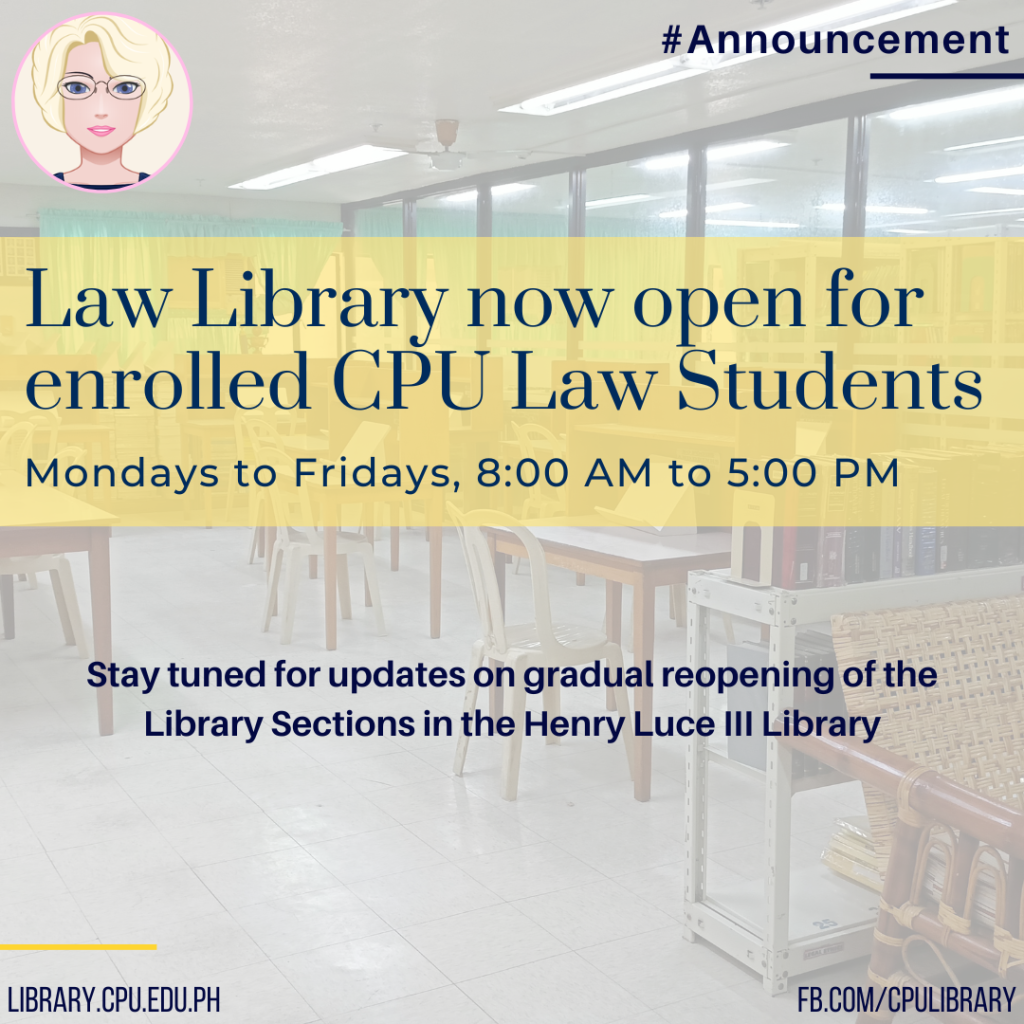 The College of Law Library in the 3rd floor of the Henry Luce III Library is now open for enrolled CPU Law students. The Law Library is open on Mondays to Fridays, 8:00 AM to 5:00 PM.
For Saturdays, the Knowledge for Development Center (KDC) on the 1st floor of the Library may be used as a study area for Law students.
Students are reminded to follow social distancing, wearing of masks, and health protocols inside the Library.
Kindly wait for further announcements on the gradual reopening of library sections. We are not yet open for visitors due to ongoing transfer of some library sections.
Meanwhile, we have online services for your library needs.