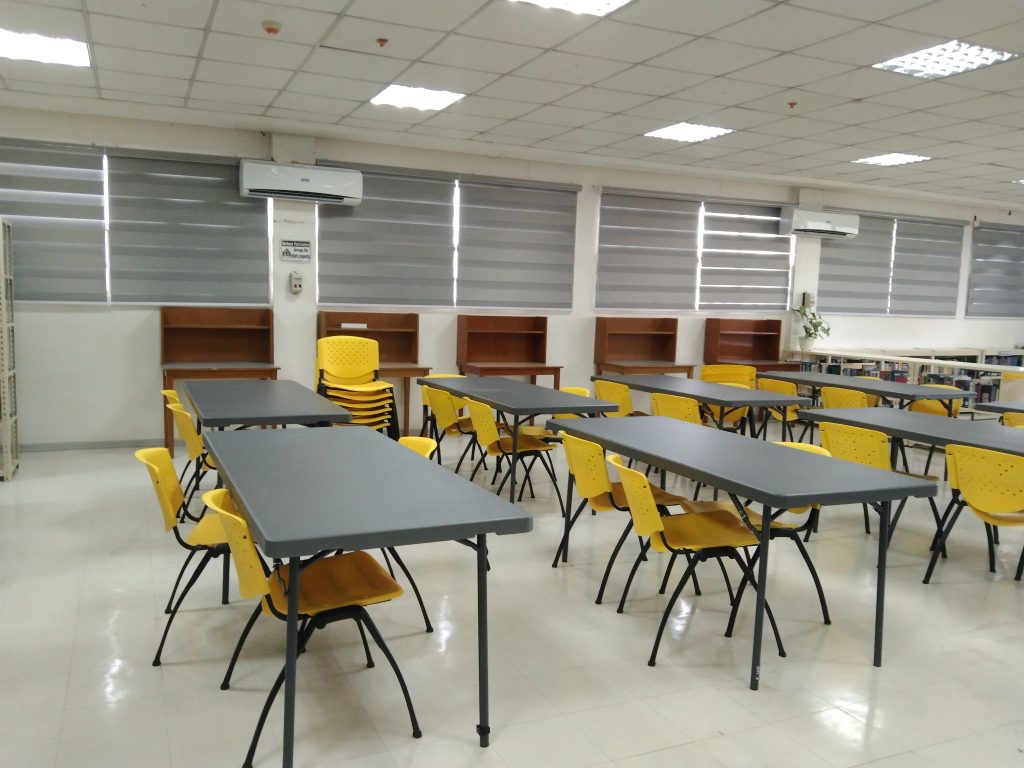 The Graduate Studies Library, formerly located in the 1st floor of the Henry Luce III Library, has been relocated to the 4th floor.
CPU students and faculty are welcome to visit the Graduate Studies Library in its new location. Now, there is more space and individual carrels for research and study.
The Graduate Studies Library includes the Theses and Dissertations collection, College of Medicine Library, GSL Reserve, GSL Circulation, and a Knowledge Resource Collection for materials donated by the Bangko Sentral ng Pilipinas.
The former Graduate School Library in the 1st floor has been replaced by the Reference Section.