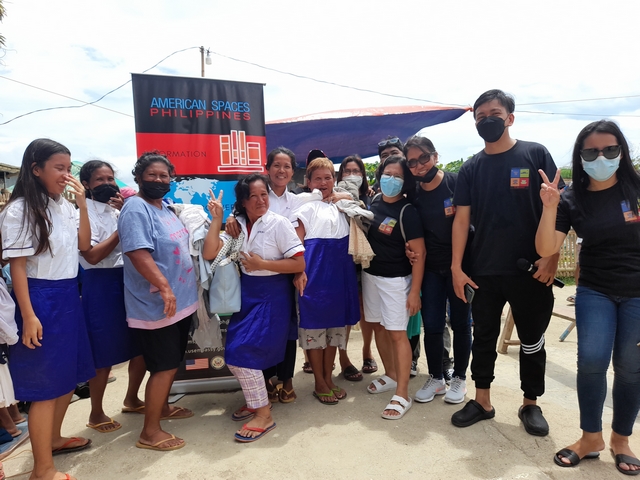 Originally posted in the Centralian Link
Last April 27, 2022, librarians and staff of the Henry Luce III Library and Department Libraries held an outreach activity in Brgy. Binon-an, Batad, Iloilo to distribute donations to Typhoon Agaton victims. Food packs, clothing, and other items were given out to almost 100 households.
Librarians and staff led the distribution of donations. Theology Library in-charge Christian Mosqueda and Elementary Librarian Rhea Joy Fernandez were emcees for the program. Elementary Librarian Rhea Joy Fernandez held a storytelling activity for almost 50 children. Separate gift packs were distributed for the children.
This is the first physical outreach activity of the library after two years due to the COVID-19 lockdown. According to the Director of Libraries Ma. Cynthia T. Peleña, "When we distributed relief goods and used clothing to the victims of Typhoon Agaton, it was heartwarming to see our brothers and sisters still manage to smile and hope that whatever happens, they have faith in God in their hearts. They are all happy: "Together we survived.""
This event was held in partnership with American Corner Iloilo, American Spaces Philippines. "It is in the power of our hands to act now to change lives for the greater future through community service," shared American Corner and KDC Librarian Chilou Batoon.
The library would like to thank the residents and barangay officials of Brgy. Binon-an for their participation in this activity.