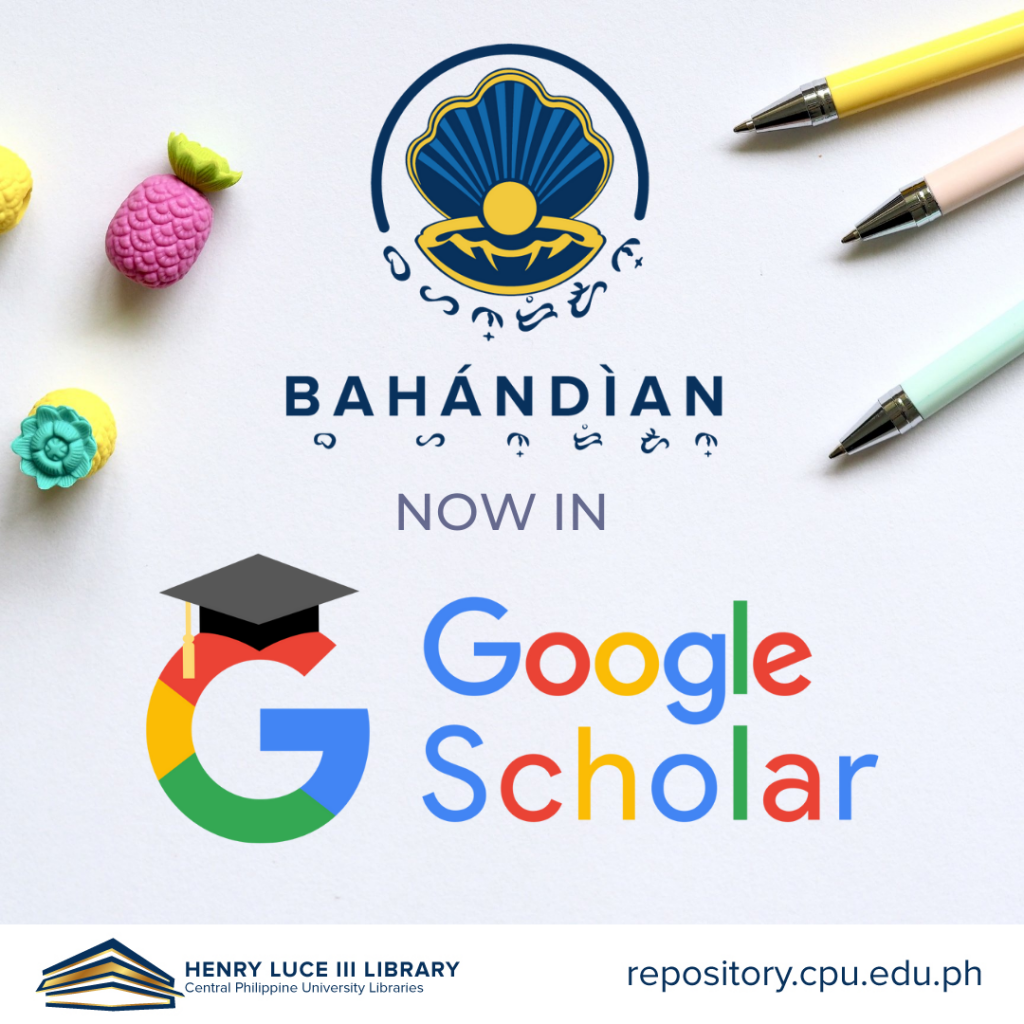 First posted in the Central Philippine University website
Research works and publications by CPU faculty, students, and researchers featured in the Bahandian Institutional Repository are now indexed in Google Scholar. CPU-published journals such as Patubas and Scientia et Fides are now searchable via Google Scholar.
Google Scholar is Google's web search engine for scholarly works and is the biggest online platform for discovering research all over the world. This is a milestone for CPU as research works and publications are now discoverable globally. This has the potential to increase the visibility of the university and the citation of our research output.
Bahandian was launched in February 2021. It is the first academic institutional repository in Western Visayas. Bahandian's goal is to house research-related publications of CPU in one platform for easier access. The pandemic has limited physical access to the library, and Bahandian has been an invaluable resource for students, faculty, and outside researchers who need to access these materials for study and research.
The repository now has more than 1,300 documents including journal articles, research reports, book chapters, conference papers, theses, and dissertations. Scanning and digitization of materials is currently ongoing in the library. In the future, more publications will be added, including books, newsletters, and audio-visual materials.
Aside from Google Scholar, Bahandian is also recognized in various international listings of repositories. It is included in the Open Directory of Open Access Repositories (OpenDOAR), the Registry of Open Access Resources (OpenROAR), and the DuraSpace Registry of Repositories. This ensures that content in Bahandian complies with standards for online repositories. Entries in Bahandian are thoroughly checked and indexed before inclusion.
CPU faculty and students who are interested in archiving their publications in Bahandian are encouraged to submit their works. Contact the library through e-mail at bahandian@cpu.edu.ph for more information on submission.
Visit the Bahandian Institutional Repository at https://repository.cpu.edu.ph.