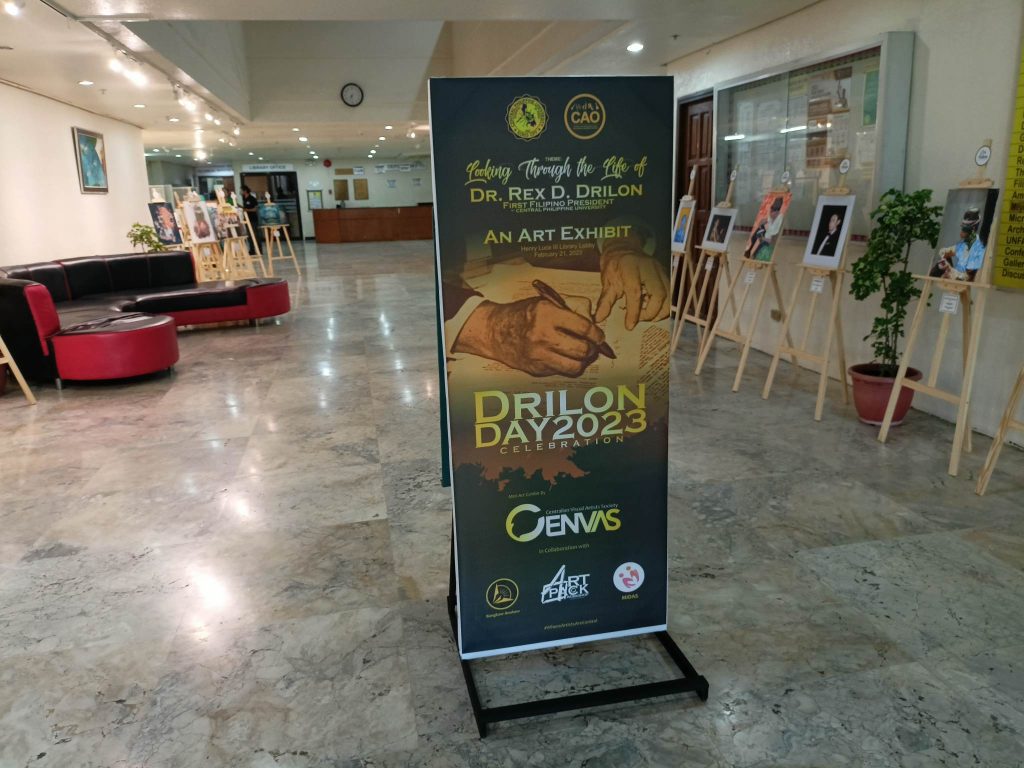 Centralians are welcome to visit the mini art exhibit at the 1st floor of the Library for Drilon Day 2023, in honor of the first Filipino President of the University. The paintings by various Centralian artists are inspired by the former CPU President.

The theme of the exhibit is "Leading through the Life of Dr. Rex Drilon, First Filipino President of Central Philippine University" and is organized by Cenvas (Centralian Visual Artists Society) in collaboration with Bangkaw Anahaw, ArtPack Workshop, and Midas.

The exhibit opened in February 21, 2023 and can be viewed until this week. The Library is open from 8:00 AM to 5:00 PM, Monday to Friday.
Photos: