Watch our video presentation: Henry Luce III Library is ready for the new normal.
Note: We are currently updating this website. Please bear with us as we add more features for your information needs. Thank you.
Get Started
Access our Online Databases (Chat Bertha for log-in details)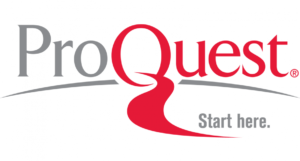 This is the largest single periodical resource available, bringing together complete databases across all major subject areas, including Business, Health and Medical, Social Sciences, Education, Science and Technology, and Humanities
REGISTER HERE for free account
– News and magazines in Pressreader and Magazines on Flipster
– Research resources: Gale Academic Onefile, JSTOR, Proquest Dissertations and Theses, and Gale in Context
– Information sources on Digital Literacy
– Kanopy, a streaming service for documentaries and films
FREE TRIALS:
CD Asia Online

The most advanced Philippine legal research site. CD Asia Online contains the widest-ranging and most up-to-date database of Philippine law-related information online. (Note: Only Laws and Jurisprudence databases are currently available)

iG Library

Over 70+ eBooks on a variety of topics

Resource for Faculty: An educational portal launched in 2008 with the vision of providing students and corporate workforces worldwide with access to rich, easy to understand, frequently updated instruction on many management related topics.
Latest News & Events